Brushing machine - Patent Pending -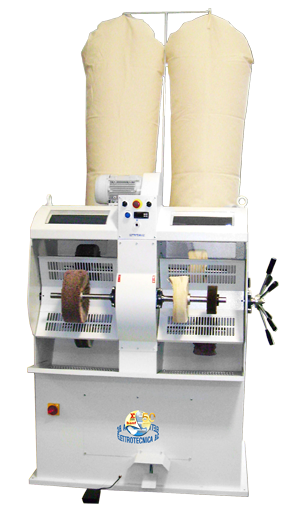 riple rotating shaft machine with electronic speed variation anverter.
Complete with vortex exhaust fan system.
This machine is designed so that brushes can be changed during work operation without stopping the machine; press the footpedal to free the shaft motor, push the knob downward to turn the shaft.
Machine designed to polish uppers and soles of different colours.
Technical details
Dimensions:
cm 135 (53") x 157 (61") x 180 (70")
Net weight:
Kg 350
Motor power:
HP 1.5
Aspiration motor:
HP 1,5
: