At Elettrotecnica B.C. we always like to be one step ahead. This is why we conduct technical trials on our machines functioning and constantly question all the results we can achieve: we always test and design in order to reach an increasingly higher level.
Our shapes removing technologies derive from such drive for continuous improvement. Our customers turn to us for this type of machines because they are unique in the world: in fact, the system we apply to our models is able to replicate a human hand movement, thus employing the right match of strength and delicacy with a double vertical and horizontal movement.
Though this is already an attribute that makes our shapes removing machines unmistakable, there are other features that increase their value in the footwear production process: for example, there is an oscillating and self-adjusting shaped pad that allows you to reach the maximum gripping surface.
Find out all the technical details of the Elettronica B.C. brand shape removing machines, just browse our catalog!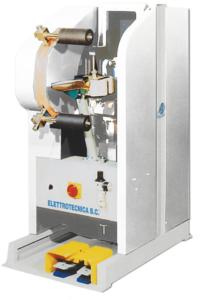 Contact us!
Go to the form to ask about our products!
Automatic tongue flip machine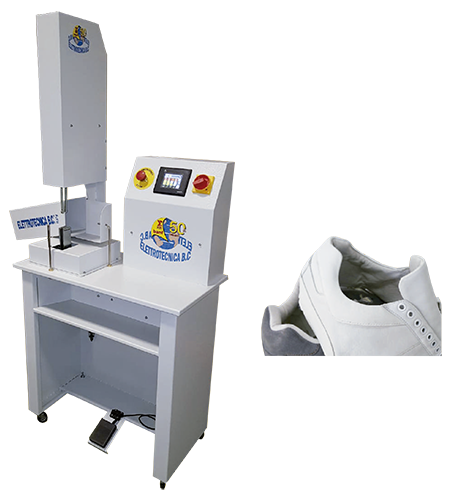 Suitable for all kinds of shoes tongue footwear, such as man and woman sports shoes, casual shoes, etc.., all type of tongue can be adjusted to use.
The machine design compact structure, small floor space, the appearance of high-end atmosphere, mobility is convenient.
Technical details
Dimensions:
cm 95(37,4") x 46(18,1") x 167(65,7")
Net weight:
Kg 80
Electric Power:
Kw 0,1
Daily production:
2000 - 3000 pairs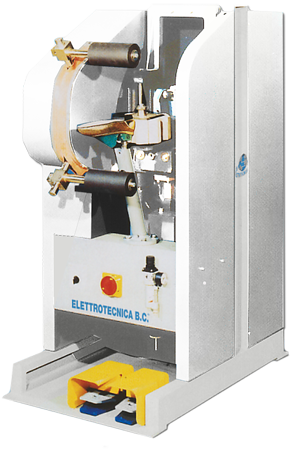 Pneumatic hydraulic last pulling machine
Fully adjustable pad for maximum adherence to all type of materials and shoes styles
Fully automatic pad height adjustement
High output
Inclined last peg for boots
Technical details
Dimensions:
cm 97 (39") x 60 (24") x 143 (56,5")
Net weight:
Kg 300 (661 LBS)
Air consumption at 6 Bar:
150 Lt/Min
Daily production:
2400 pairs
:
Machine for carding the upper before assembly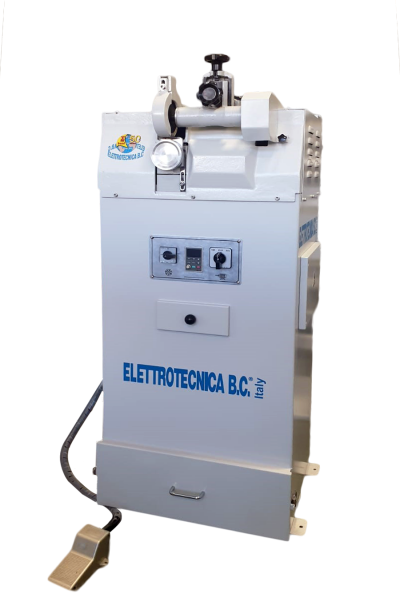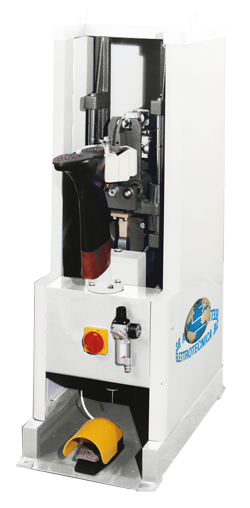 Pneumatic hydraulic last pulling machine
Fully adjustable pad for maximum adherence to all type of materials and shoes styles
Fully automatic pad height adjustement
High output
Inclined last peg for boots
Technical details
Dimensions:
cm 84 (34") x 45 (18") x 142 (56")
Net weight:
Kg 220 (485 LBS)
Air consumption at 6 Bar:
100 Lt/Min.
Daily production:
2400 pairs
Power consumption:
0,2 kW