One of the features to which we pay the most attention in designing our machines for footwear production is the desire to understand the real needs of manufacturers, in order to be able to respond efficiently and actually to a range of needs growing wider.
Even our machines for stamping the lining, the heel and the shoe inside respect the following principle: alongside some standard features that ensure the production process high quality, such as the presence of both the timer and the electronic thermoregulator, it is possible to choose the model that best suits your business.
Find out all models and details of our stamping machines!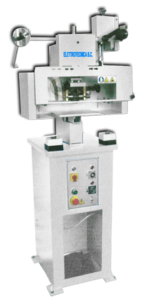 Contact us!
Go to the form to ask about our products!
Stamping machine for upper lining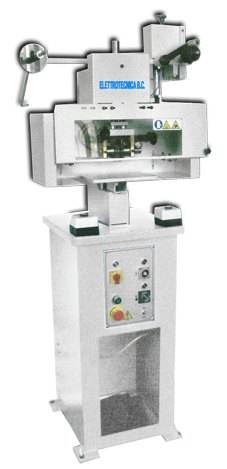 Pneumatic stamping machine , equipped with a 7 disk numbering device , timer and electronic thermocontrol
Technical details
Dimensions:
cm 50 (20") x 75 (29,5") x 173 (68")
Net weight:
Kg 80 (176 LBS)
Absorbed Power:
Kw 0,3