Machine for the leather / synthetic draft test before seaming up the upper.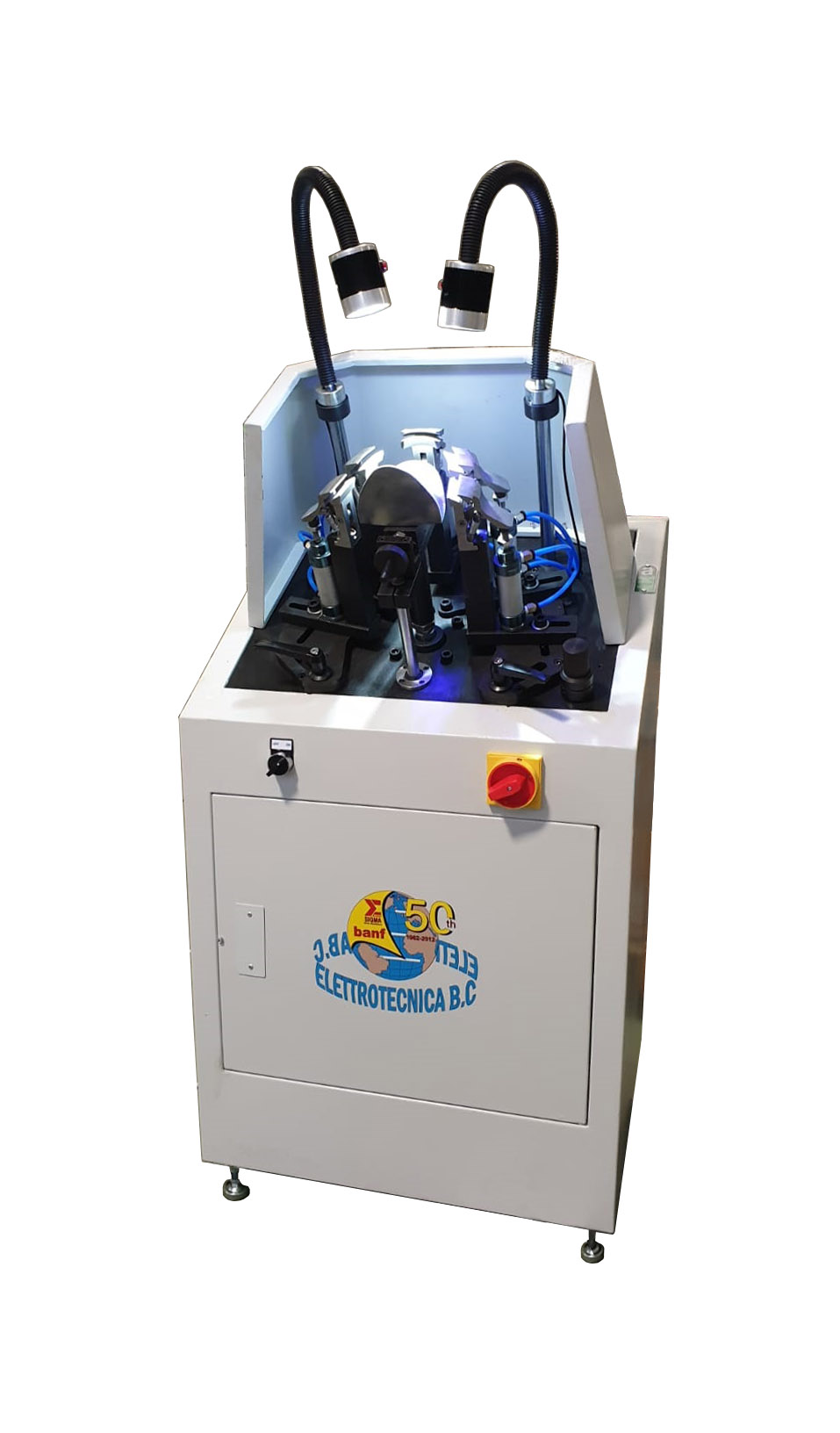 Pneumatic machine with 5 adjustable clamps, aluminum panel, mold column with stroke adjustment.
The 663 model is a machine suitable for testing leather and / or synthetic materials before being sewn onto the upper.
The 663 machine can also be used with a finished upper, since if the machine is placed side by side with a toe lasting machine it can facilitate shoe assembly preparing the upper before being mounted.
Technical details
Dimensions:
cm 58 (23") x 53 (21") x 125 (49")
Net weight:
Kg 78 (172 LBS)
Electric Power:
Kw 0,11