Hydraulic universal sole press machine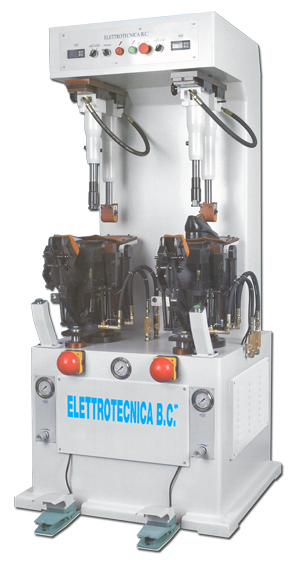 The mod. 585 adapted to press all the types of soles used from woman, man, baby.
Equlpped of advanced upper support auto levelling for belng able to guarantee in every moment the correct press distributlon. The regulations of the time and the press force are independent between the two plates. The regulatlons of the press one on the quarry and the plant are Independent. The heel is auto adapting.
Time of press adjustable on digital display until 2'.
Technical details
Daily production:
240 pairs/nour
Electric power:
2 Kw
Working pressure:
50 Bar
Dimensions:
cm. 90 (36") x 100(39") x 195 (77")
: