Semiautomatic coupling machine for thermofusible materials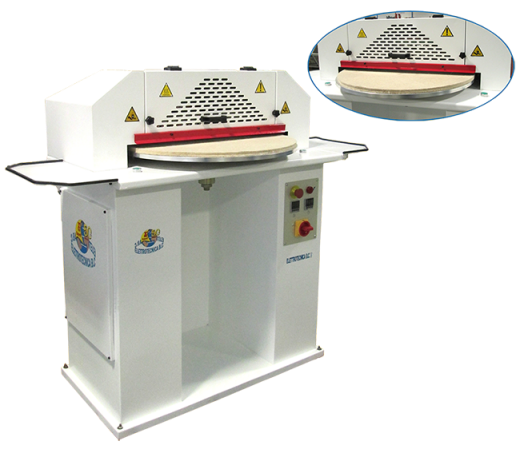 Manual turning of the rotating table Ø700.
The rotating table is covered with a felt cover.
The main technical characteristic is that the extraction of the upper teflon lining of heating plate makes easier the
sticking-parts remotion.
Pressing parallel to rotating plate.
Electronically controlled temperature.
The machine complies with CE standards.
Technical details
Dimensions:
cm 150 (59") x 75 (30") x 125 (49")
Net weight:
Kg 200 (441 LBS)
Electric power:
Kw 0,7
Max temperature:
200°
:
: