Machine at 2 stations programmable with touchscreen for humidifying the complete upper and reactivating toe-cap and counter before lasting operation. - patented -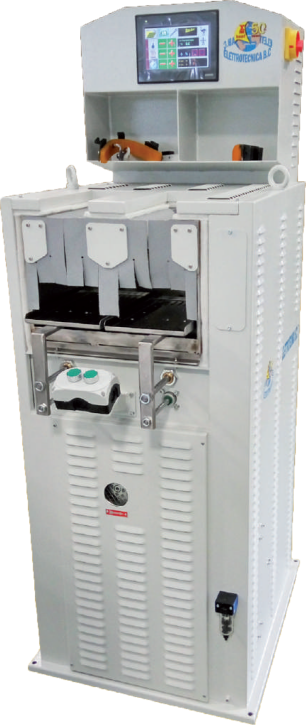 Operating cycle autoprogrammable for different materials. The heated dry steam, mixed with hot air, softs the upper without wetting it, allowing perfect shaping to be obtained during toe lasting operation.
Steam quantity adjustable up to 6,5 m3/h
Air temperature adjustable up to 200°c/392°f
Working time programmable for each materials.
Technical details
Dimensions:
cm 60 (24") x 86 (34") x 157 (62")
Net weight:
Kg 125 (275 LBS)
Electric power:
Kw 7
Air consumption at 3 Bar:
50 lt/min
: