Heel seat pounding machine with vibrant hammer and hot plate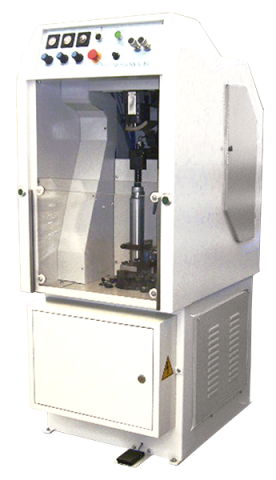 Hell seat pounding machine with vibrating hammer ideal for tilting the heel seat.
Equipped with Soundproofing System.
Adjustable rotation speed and travel.
Piastra riscaldata per una migliore spianatura della boetta.
Heated plate for better plating of the boetta.
Machine cycle managed by PLC.
Technical details
Dimensions:
cm 65 (26") x 85 (33") x 159 (63")
Net weight:
Kg 370 (816 LBS)
Electric Power:
Kw 0,5
6 bar air consumption:
15 lt/cycle
Hourly production:
1000 / 1500