Dry antifire sanding soundproof machine at 2 stations - Patented -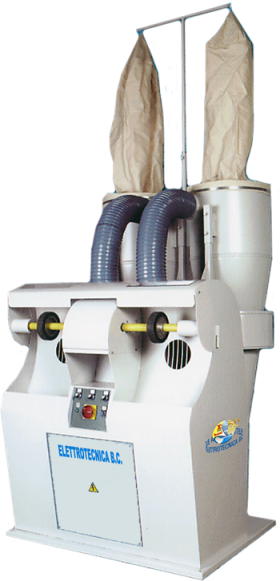 Sanding pad machine wlth dry antifire, with 2 exhaust fans and 2 binders incorporates.
Center motor is a 3hp with two selectable speeds.
The partlcular inner structure of the machine with the vortlces mounts allows to you to reduce the fire possibilities remarkablly.
It is possible to order the machine with suction system with filter, without bags.
Technical details
Dimensions:
cm 114 (44") x 100 (39") x 181 (71")
Net weight:
Kg 200 (441 LBS)
Electric power:
Kw 3,7
Daily production:
250 pairs/hour