Forepart activating and toe pre-shaping machine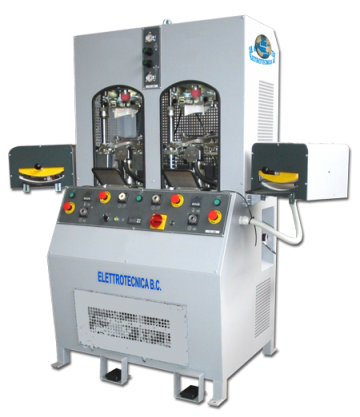 The machine is particulary indicated to process uppers with thermoplastic or thermoadesive coated toe-puffs.
Clear view and precision during loading of the upper onto cooled mould, thanks to movable mechanical stops with graduated scale.
Electronic control with digital visualisation of heated and cooled moulds temperatures.
Possibility of adjustment/adapting to different upper thickness from lighter uppers to the more thick ones.
The heated moulds are constructed according to the shape of costumer's last.
Technical details
Dimensions:
Cm 153 x 85 x 171
Net Weight:
Kg 418
Absorbed Power:
Kw 1,8