Conveyor belt cold conditioning unit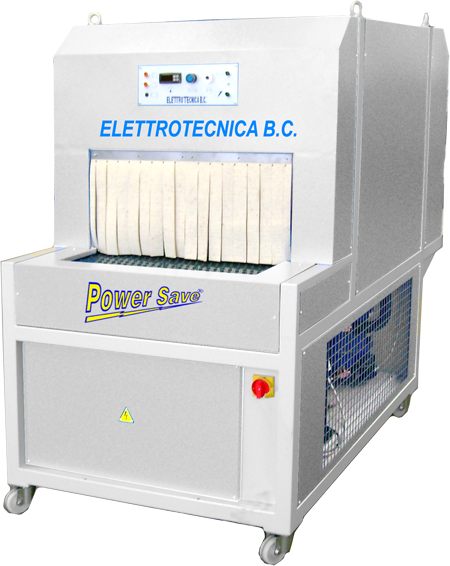 The programmed conditioning unit permits rapid cooling, of all the footwear previously Heat-treated, resolving problems deriving from rapid work cycles
it accelerates stabilisation Times of the footwear and the polymerisation times of the water based cements, guaranteeing perfect Sealing
- it rapidly cools and stabilises soles and shoes produced by the p.u.
machines rink system compatible, - a touch screen colors permits to simplifying use for the Operator
the new system is equipped With work cycles, in which is possible configure the machine to have load and unload from the Same part
optimization extra ventilation programmed cycle, to get the maximum cold stabilization.
the program is fitted with a function to calculate automaticly the permanent time of The footwear in base of the material type and the productivity that you want.
Technical details
Daily production:
600 pairs in 8 hours
Dimensions:
cm 99(39,5") x 106(41") x 148(58")
Net weight:
Kg. 362 ( 798 LBS)