Forming machine with copy of the bottom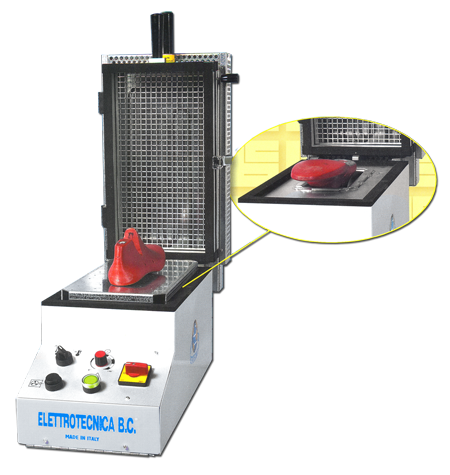 Using an appropriate plastic material in sheets, the mod. 334 can copy whichever object three-dimensionally (Iast, heels,
accessories, etc.). This machine is much used in order to design the footwear model on the obtained shape. Moreover it is
possible to produce expository goods for display windows. Shapes can be used to copy whichever material (wood, plastic,
aluminum, iron, alloys etc.).
Potentiometer for regulating the temperature 01 heating
Timer tor regulating the warm up time.
Technical details
Electric power:
Kw 1,7
Dimensions:
cm 32 (13") x 67 (27") x 33 (13")
Net weight:
Kg 15 (33 LBS)