Programmed machine with opanka system - patented -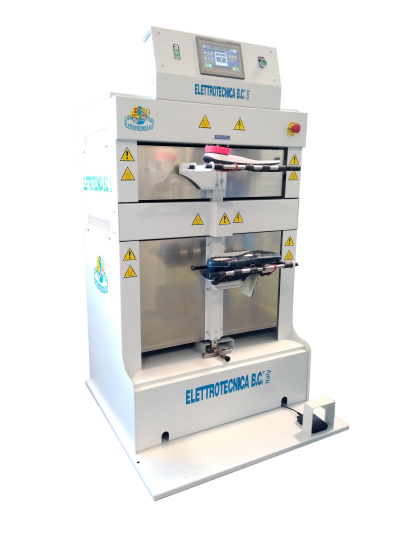 The 325NWPS/K allows to program the reactivation temperature in 12 different areas of the shoe and sole, giving the possibility
to achieve absolute temperature precision even in soles formed by of different material.
It is equipped with programmed devices also in the Opanka area of the shoe and sole.
The special shoe and sole support is designed for shoes / boots for children, men and women.
Technical details
Daily production:
1500 pairs in 8 hours
Dimensions:
cm 91(36") x 106,5(42") x H159(62,60")
Net weight:
Kg. 95 (209 LBS)
Absorbed Power:
Kw 16