Line of thermoironing machines with hot air and steam - Patented -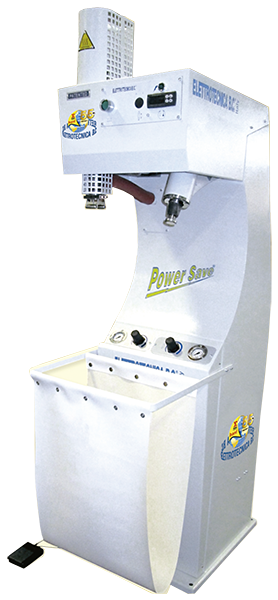 with ironing roll - formulation and digital reading of the temperature - pushbutton of stand-by for energetic saving.
Only in the mod. 271 PS pedal for ironing with steam only, with double ironing rolls, flow air to variable speed.
Technical details
Dimensions:
cm 44 (18") x 65 (26") x 171 (67")
Net weight:
Kg 105 (232 LBS)
Electric power:
6 Kw
Air consumption at 4 Bar:
40 Lt/Min
: