New programmable thermoironing machine with hot air, steam and pounding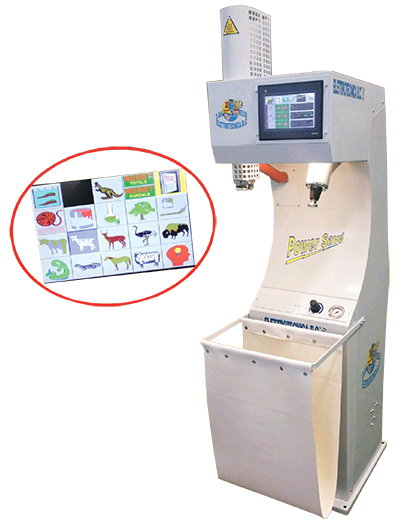 Machine 270 PSTS is the new machine of thermoironing for footwear to 2 placed side by side emplacements. With a auto programmable cycle for different materials.The first emplacement is equipped of rolls heats from one mixture of hot air and steam, fundamental for being able to iron and to eliminate the wrinkles of the footwear. Through the drive of a pedal it is possible to obtain only steam in order to soften the skin, in manual cycle. With automatic cycle also. Once release the pedal can be come to the hot air newly in order to continue with the ironing. The second emplacement is equipped of a pounding hammer, automatically set in action second the necessity of the operator, in order to increase to the quality of the footwear reducing the effort and the times of working. New machine 270 PSTS has one nice aesthetic with a greater ergonomic rendering given from the special curving of the base in order to facilitate the working of all the types of boots.
Regulation of the steam amount until 4 m3/h - Air temperature adjustable on display until 550°C (1022°F) in times expresses –
Consumptions reduced in operating case of absence - Dispositive saves resistance in lack case or reduction of the air.
Technical details
Dimensions:
cm 44 (18") x 65 (26") x 171 (67")
Net weight:
Kg 105 (232 LBS)
Electric power:
6 Kw
Air consumption:
40 Lt/Min
Maximum production:
200 pairs/hour