Crimping machine for iron the finished upper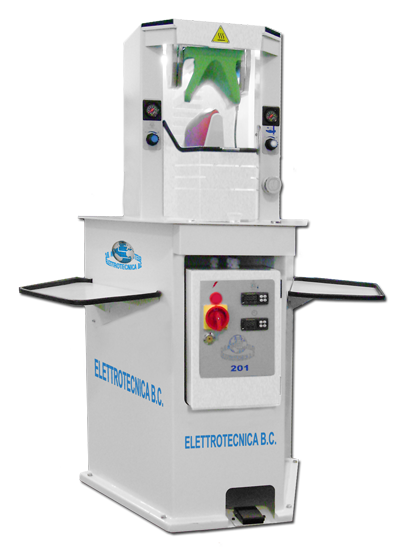 No more wrinkles. No deformity of the uppers. The desired crimping is succeeded without any additional equipment.
Thanks to the simple adjustments and the adjustable upper pad the variability of the upper crimping is very easy
as easy is placing of the upper without pincers.
Digital display for adjust the temperature and timer
Technical details
Daily production:
150 pairs
Electric power:
1 Kw
Air consumption at 6 Bar:
20 lt/min
Dimensions:
cm 75 (29") x 66 (25") x 150 (59")
Net weight:
Kg 133