Cement reactivating machine Opanka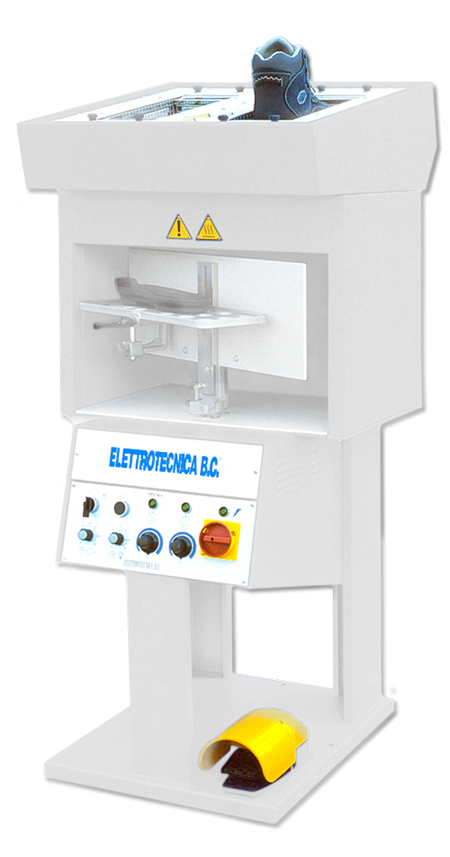 Cement reactivating machine, by means of an instantaneous infrared light source, enabllng rapid reheating of the cement-coated part of the sole and shoe. This system has the advantage of preventing excessive softening of the sole, particularly if in PVC.
Manual and automatic operation. Output according to sole press output.
Technical details
Dimensions:
cm 77 (30") x 64 (25") x 139 (55")
Net weight:
Kg 102 (225 LBS)
Air consumption at 5 Bar:
4 lt/min
Absorbed Power:
6,4 Kw